PRESS RELEASE
Major project "Science & Living Anzing
Now that the sale of land in Anzing has been completed, planning for the "Science & Living Anzing" project can begin.
The Munich-based technology company VISPIRON has found a suitable site in Anzing in its search for a location for its subsidiary companies, CHARGE-V and VISPIRON SYSTEMS. The residential and commercial building is to be constructed from sustainable materials in solid wood. It is planned to obtain the heat supply through district heating (wood pellets) from the directly neighbouring operator.

KEYFACTS
Engineering lab & premium flats in one
VISPIRON will build a development lab for electric mobility in Anzing in direct combination with an ecological residential building. This project is being financed by VR-Bank Erding eG.

LAND USE
Up to 18 flats and approx. 560 m² of office and development space are to be occupied in 5 years at the latest.
SUSTAINABILITY
The project will meet KfW 40+ criteria and will be built using sustainable materials in solid timber construction. Each parking space will be equipped with a charging point for electric mobility.
MOBILITY
All residents of the property will have access to a needs-based mobility concept in the form of "Residential Mobility Sharing".
PROPERTY
The property was acquired by the municipality of Anzing in a public tender and has been notarised in the meantime. The project company will be based in Anzing.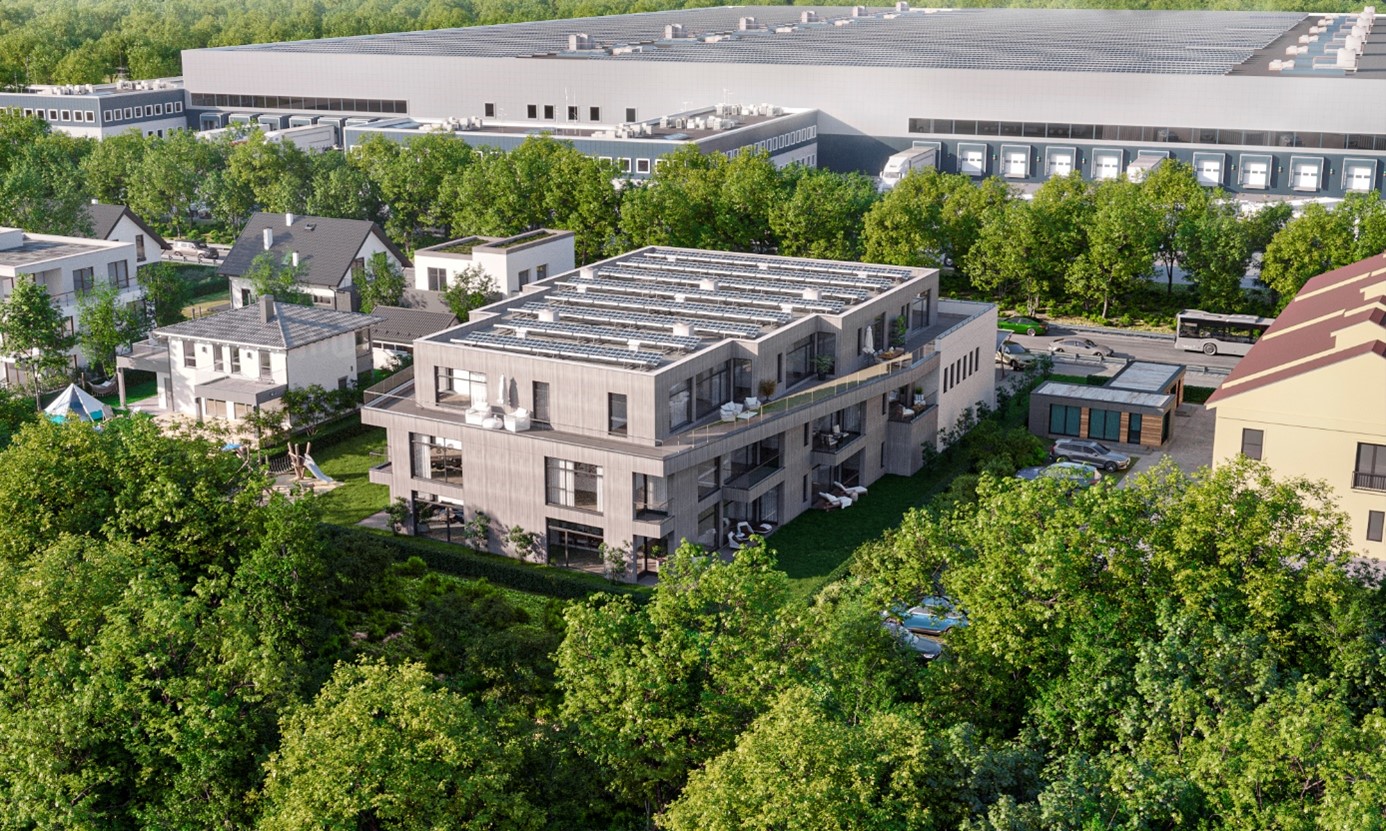 FIND OUT MORE
Here you can view the press release in German or download it as a PDF.
TO THE PRESS RELEASE
Community of Anzing
The municipality is located in the north of the district of Ebersberg, around 22 kilometres east of the state capital Munich, 18 kilometres south of Erding and 14 kilometres from Ebersberg. The population is growing steadily. Between 1988 and 2018, the municipality grew from 3,102 to 4,429 by 1,327 inhabitants or by 42.8 %.
From left: Sandra Reim/Second Mayor, Amir Roughani/Managing Director VISPIRON GmbH, Kathrin Alte/First Mayor, Josef Finauer/Partner of VISPIRON and Tobias Finauer/Third Mayor