Working together to improve access to charging systems and advance electromobility.
As an installation partner, you can purchase our charging systems directly and then install them at your customers' premises.
As our partner, you receive access to our digital service platform and also benefit from the ideal knowledge exchange through CHARGE-V ticket support.
Shaping the future - with transparency, openness and fairness!
Our high-performance charging columns create an efficient charging system for diverse applications, which can be used flexibly due to its compact size and significant design.
We support you in the planning, installation and maintenance of the charging systems and enable a high level of customer orientation with the help of our modular equipment - suitable for your business model.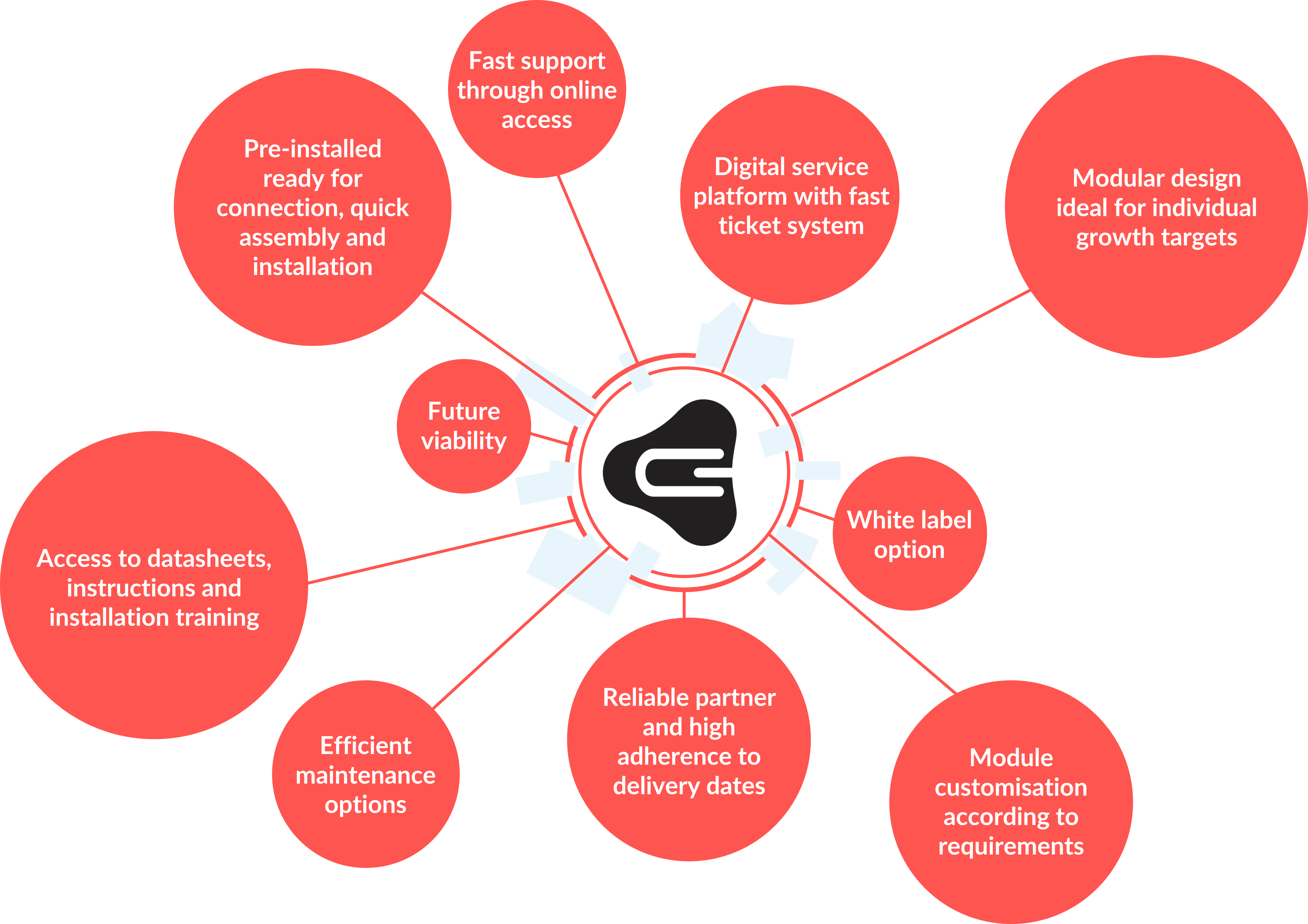 Contact us now
We would be happy to discuss the possibilities and advantages of a cooperation with you in a personal meeting and explain the potentials for you as an installation partner in more detail. Please fill out the form below and we will contact you shortly.
1. Why do charging poles need to be in conformity with calibration regulations?
Since April 2019, the renewed EU directive 2014/94/EU requires all charging stations newly connected to the grid need to be in conformity with calibration regulations. Any and all parameters, like booting time, time of day and charging time, the amount of electricity consumed and ID, need to be made available to the customer in a transparent way and must be forgery-proof.
2. Are there subsidies, and who do I need to turn to for them?
The Federal Institute of Administrative Services is a German granting authority for various development programs and compensations made by the state. Its area of service starts with the verification of the applications and ends with the payment of the grant money.
One of these development programs supports the construction of publicly available charging systems for electric vehicles as well as the pertaining grid connection in Germany. The entire outlay for these programs amounts to around 300 million Euros.
We are happy to help you with your program application and, as your competent partner, we will be by your side throughout the process.
3. All around the charging pole – what's the difference between a CPO and a MSP?
The CPO (charge point operator) supplies, installs and maintains the charging stations.
The MSP (mobility service provider) sells products and services relevant for mobility, like fee-based subscriptions for charging cards and apps that start the charging process and enable you to pay electronically afterwards.
4. Which industries can benefit from e-mobility?
Electromobility as a whole is constantly developing and will soon be indispensable. For this reason, the optimisation and design of a charging infrastructure is extremely relevant and, in addition to the influence on vehicle owners, also affects various industries.

Above all, the automotive industry, petrol stations, real estate hubs, municipalities, fleet operators, retail/catering businesses, companies and hotels can benefit from a switch to electric mobility and create additional added value for customers.

You can also find more information on this in our blog.
5. What is behind ENERGY WORLD?
CHARGE-V is part of the ECO model "ENERGY WORLD", an association of four highly specialised companies: CHARGE-V, VISPIRON ENERGY, SEtrade and VISPIRON ECO INVESTMENT. ENERGY WORLD has the vision of creating a CO2-neutral world.
To achieve this, we are working together in a network and have developed a model that integrates renewable energy producers, consumers and storage facilities in an open ecosystem. This covers all relevant areas, from energy generation and load management to storage, energy trading, the management of charging stations and the trading of certificates. This enables direct access to green electricity and GHG quota trading, for example.
6. Can any electric vehicle be charged at the CHARGE-V charging points?
Since the CHARGE-V charging stations are installed in semi-public or public areas, any customer can use them for charging. In addition, according to the charging station ordinance (Ladesäulenverordnung) § 4, operators are obligated to enable selective charging for every user without the need to conclude a binding contract.

In addition to a possible spatial restriction, there is also a technical access requirement. Above all, the charging plug or adapter must match. For this reason, only cars that can plug in a Type 2 plug or CCS2 plug can charge at the CHARGE-V charging stations.