Power2Drive 2022 - 11.05.2022 - 13.05.2022
From 11 - 13 May 2022, Power2Drive took place as part of The smarter E.
The smarter E is Europe's largest platform for the energy industry, which aims to create sustainable and cross-sector solutions in the areas of electricity, heat and transport through renewable energies, decentralisation and digitalisation of the energy industry.
The smarter E Europe 2022 is a combination of four sub-fairs: Intersolar, ees - electrical energy storage, Power2Drive and EMPower_energy. Power2Drive is the international trade fair for charging infrastructure and electromobility.
Highlights at Power2Drive Europe
Get an impression of the trade fair and learn more about the topics of charging infrastructure, electric vehicles and combination solutions, which were the focus of Power2Drive as part of The smarter E 2022.
Thank you for a successful trade fair with many interesting conversations!
We welcomed many visitors to our stand and would like to thank them for the lively exchange and numerous enquiries. Interested parties were not only able to marvel at the CHARGE-V charging system on site, but also learn more about the product portfolio, future projects and the ENERGY WORLD ecosystem.
TRADE FAIR IMPRESSIONS
Numerous conversations + valuable contacts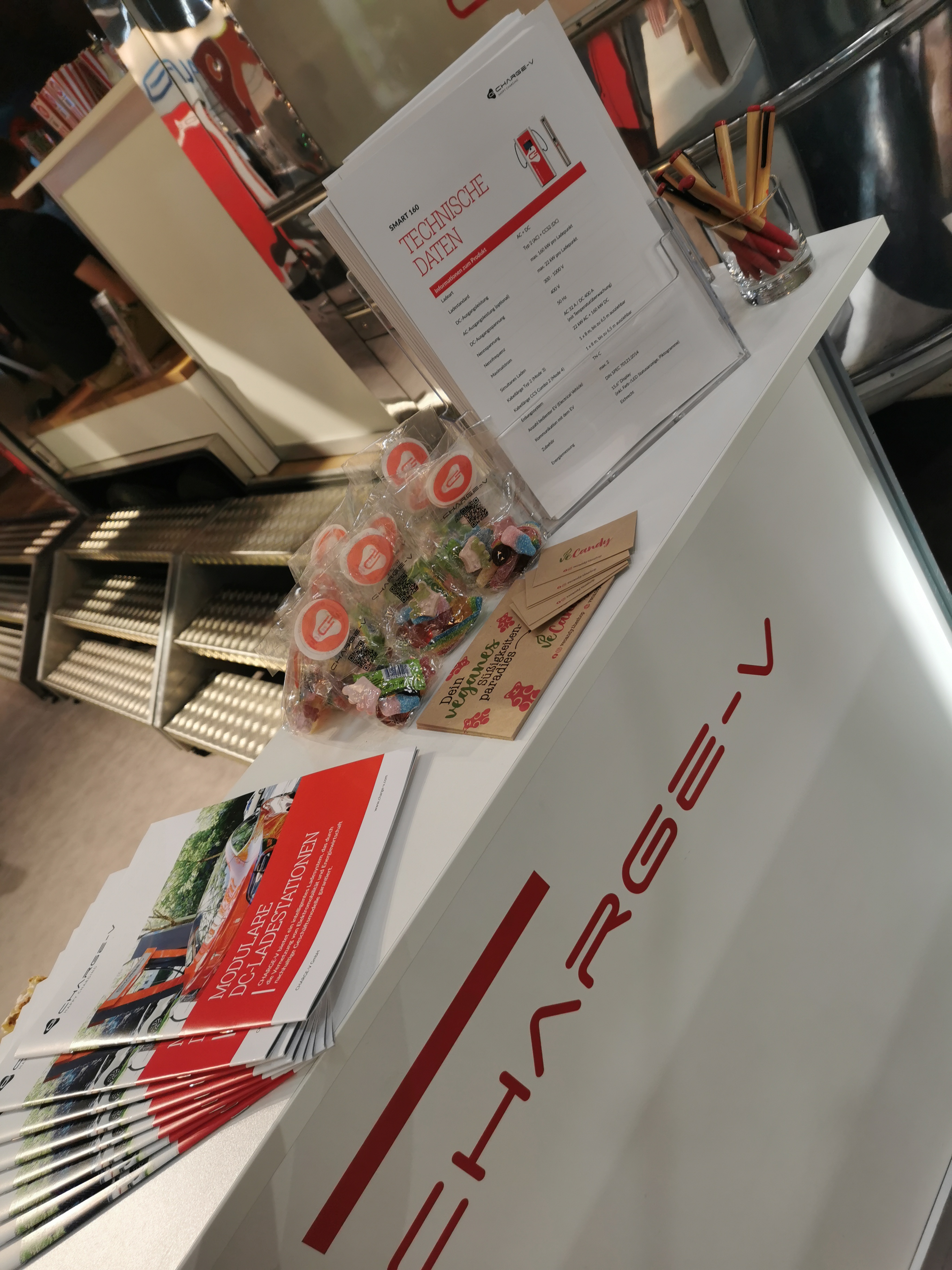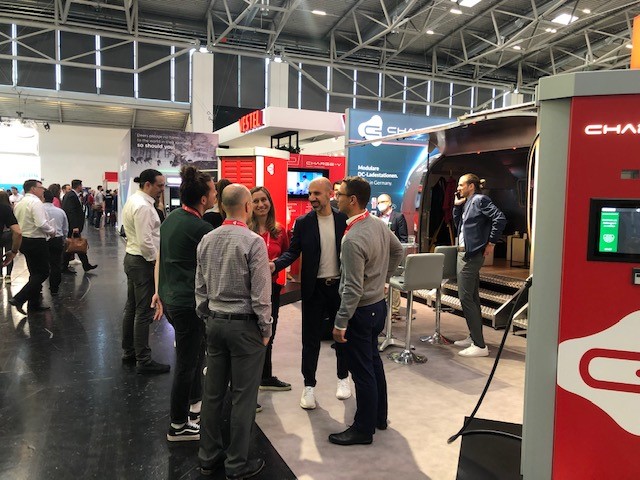 CHARGE-V would like to take this opportunity to thank all visitors, the CHARGE-V trade fair team and the Power2Drive Europe organisation team once again.