Our new cooperation partner Webasto
PRESS RELEASE
This partnership has power
Together with our partner Webasto, we will start manufacturing our complete systems in January 2023. These will each consist of a MASTER 480 and up to three SMART 160s.
Production will take place at the Schierling plant in Bavaria, where preparations are already underway for a dedicated assembly line.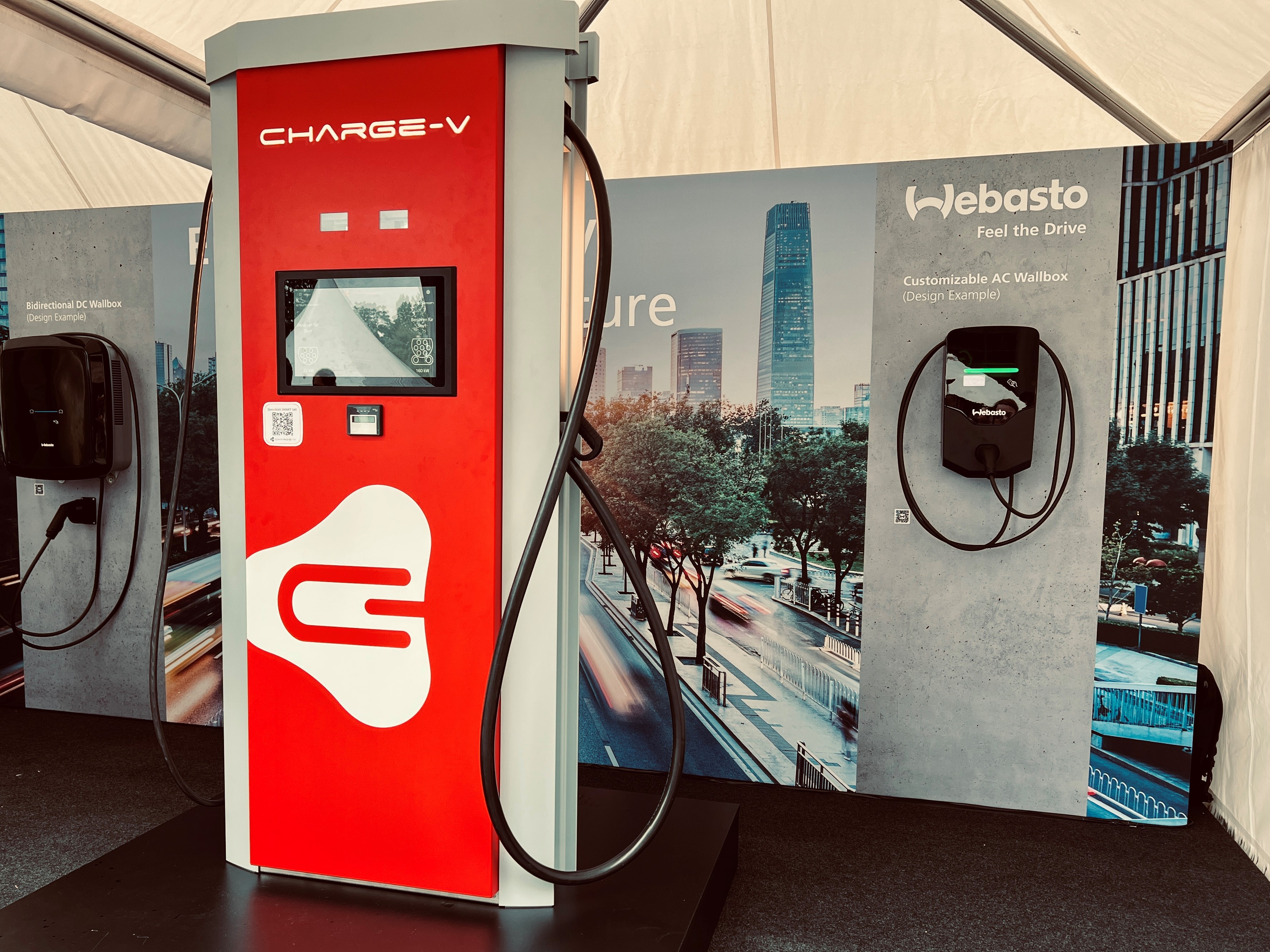 Contract signing
In mid-October, the cooperation agreement for four years was signed by both companies. During this project period, the production of a total of almost 30,000 units is planned, whereby Webasto can flexibly adapt the production capacity to the needs or demand of the clientele.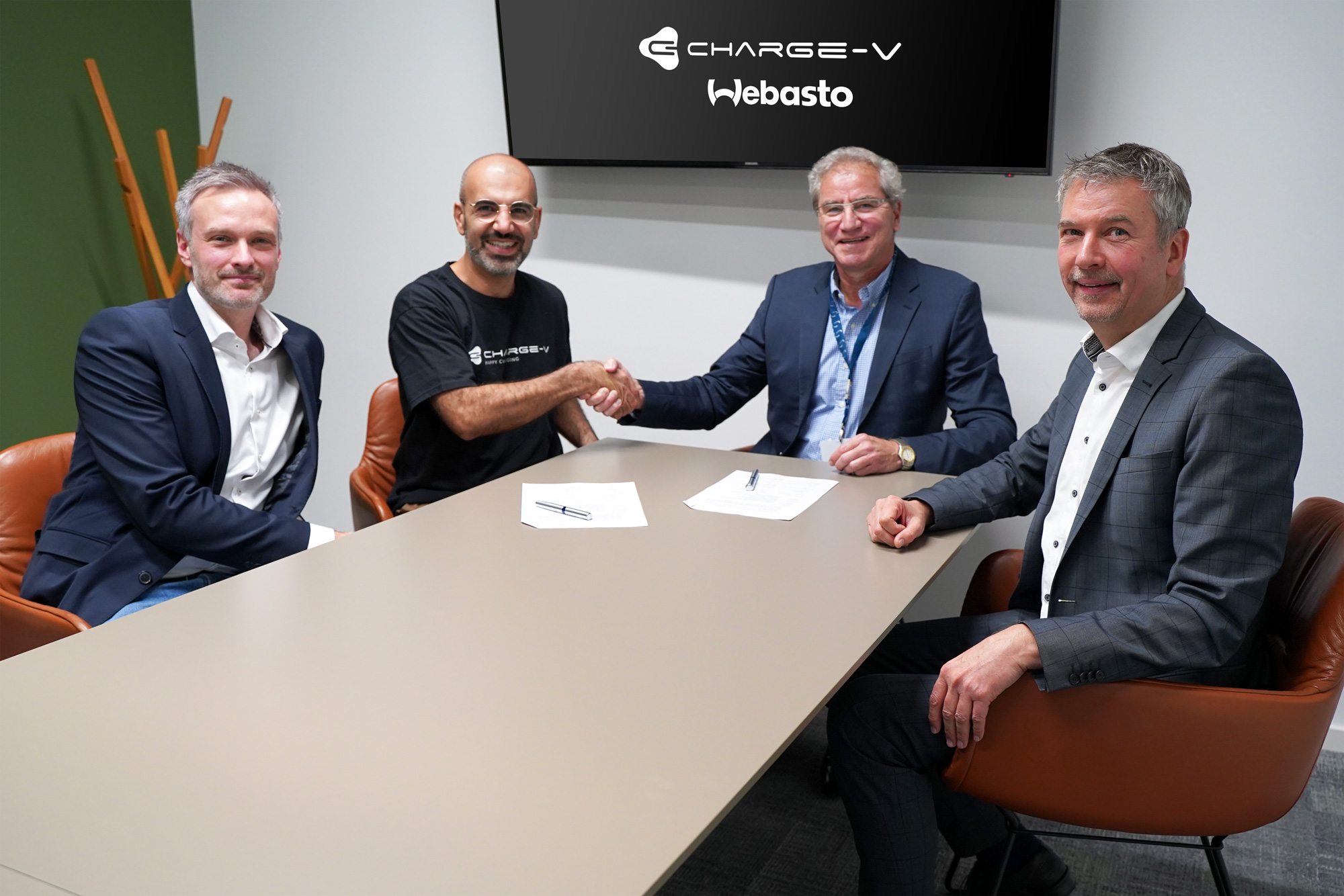 From left: Christopher Lehne/COO CHARGE-V, Amir Roughani/CEO CHARGE-V, Ralf Leist/Head of Business Unit Charging Europe Webasto, Christian Kapusta/Director New Business Charging Webasto
"With Webasto, we have a successful and established partner at our side. Through our mutual know-how, we benefit together. Thus, we can offer our customers future-proof solutions in the field of charging infrastructure."
- Christopher Lehne, COO CHARGE-V
LEARN MORE
Click here for the press release "Full charging power ahead: Webasto manufactures fast charging systems for CHARGE-V".
TO THE PRESS RELEASE